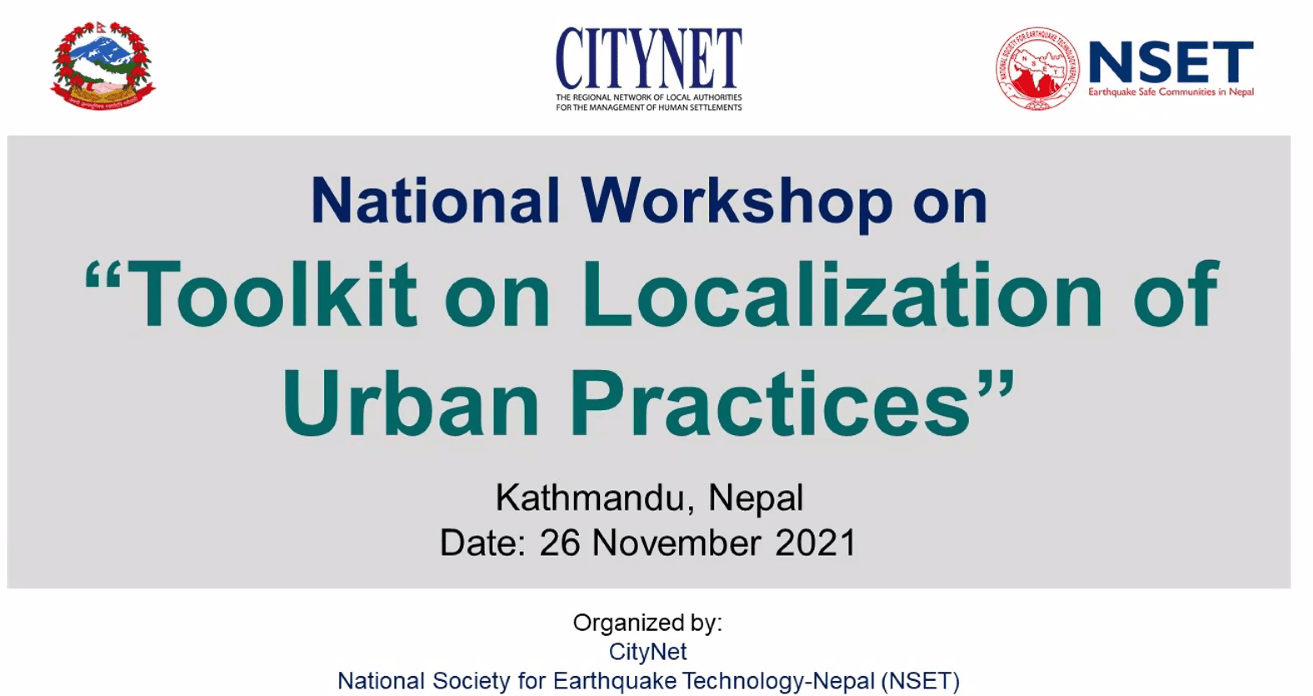 CityNet Secretariat and Nepal jointly held the National Workshop on Toolkit on Localization of Urban Practices for cities in Nepal on 26 November 2021. The goal of this workshop was to share the activities of CityNet from 2021-2022 and introduce the Toolkit on Localization of Urban Practices produced by CityNet with the help of the University of Seoul. The webinar was hosted by National Society for Earthquake Technology-Nepal (NSET), the host of the National Chapter Nepal.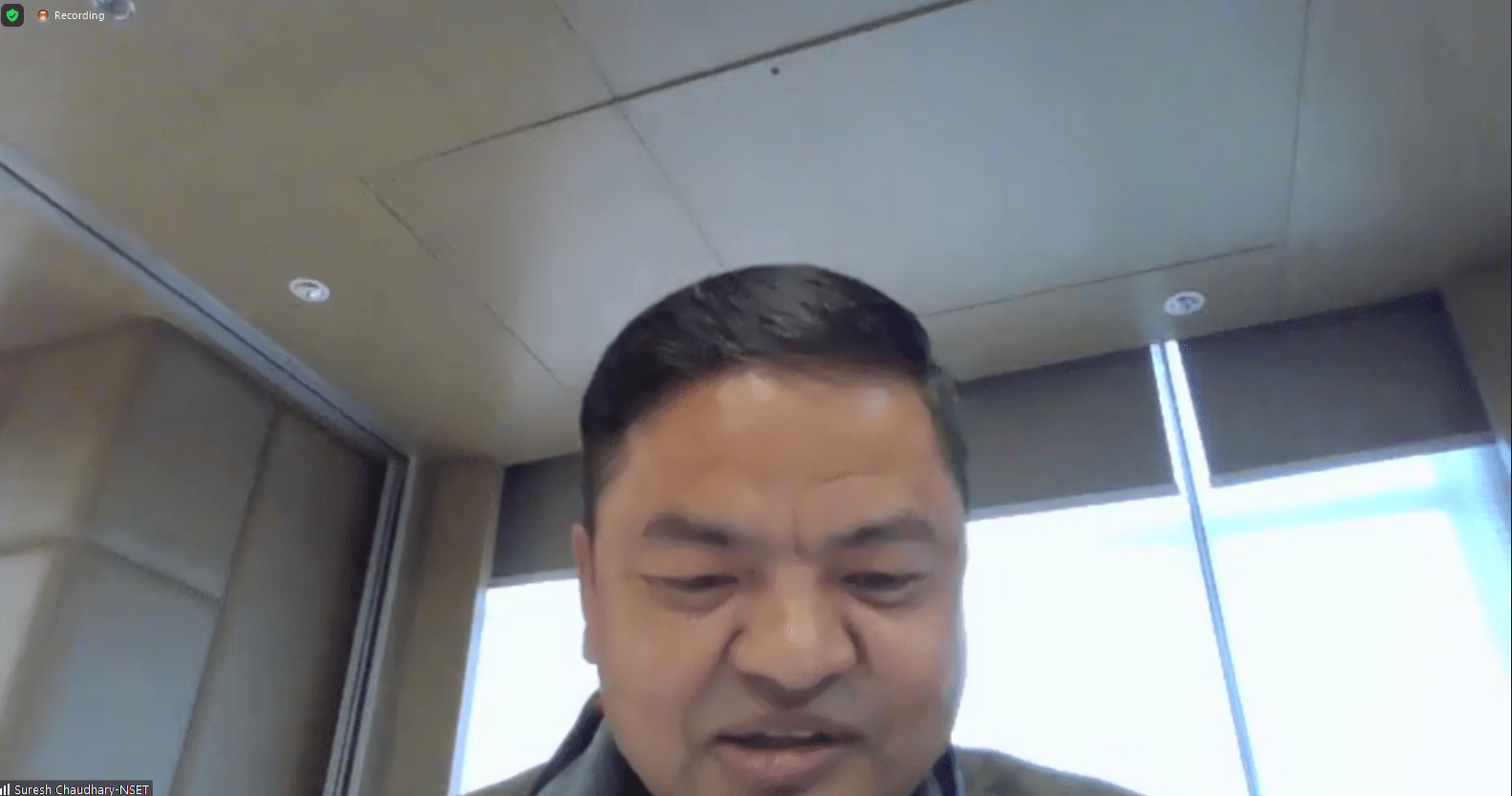 Program Officers Danbee Lee and Megan Chow presented on behalf of CityNet. Program Officer Danbee Lee shared the report of the Secretariat's activities in 2021 and the provisional plans for the year 2022 with participants. Program Officer Megan Chow introduced the Toolkit on Localization of Urban Practices to the participants and gave instructions on how to use it. CityNet hopes that the Toolkit will assist cities in Nepal to assess if best practices of other cities can be localized and successfully implemented.
On this day, Bheemdatta Municipality and Bharatpur Metropolitan City shared their best practices with other members. Both cities also had the chance to test and demonstrate the Toolkit on Localization of Urban Practices and assess their capability to localize urban practices.
The demonstrations of both cities were well received by the participants of the session. The participants expressed their interest in having further workshops with CityNet.
This workshop was the third in the National Workshop Series. The fourth one is scheduled to occur on 9-10 December 2021 for China.