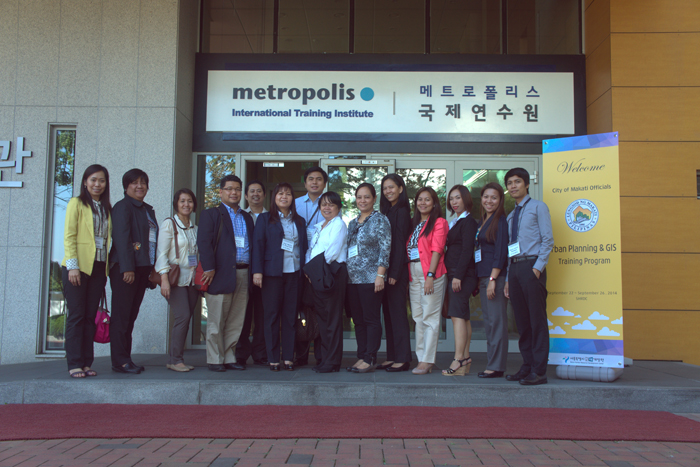 Fourteen public officials from the City of Makati, Philippines visited Seoul, South Korea as part of Technical Cooperation among Cities of Developing Countries (TCDC) program. Together with the Seoul Human Resource Development Center (SHRDC), Seoul Metropolitan Government provided opportunity to Makati City officials to evaluate Seoul's successful e-government model, particularly the Geographic Information System (GIS).
GIS is a computer system for capturing, storing and displaying data related to positions on Earth's surface. This system enables people to compare the locations of different things in order to discover how they relate to each other. (Source: National Geographic)
With Makati Central Business District (CBD) as the leading financial and central business district in the Philippines, it is beneficial to develop its Geographic Information System capacity. Through this system, Makati has launched a Land Information System in order to enhance the competitiveness and livability of their city.
To give a better understanding of the topic, SHRDC offered field trips to Seoul Data Center, Korea Smart Card Inc. and Seoul Transport Operation and Information Service among others.
More than just learning about e-government, Seoul and Makati were also keen to construct sustainable cooperation in e-government by sharing information, knowledge and technology.