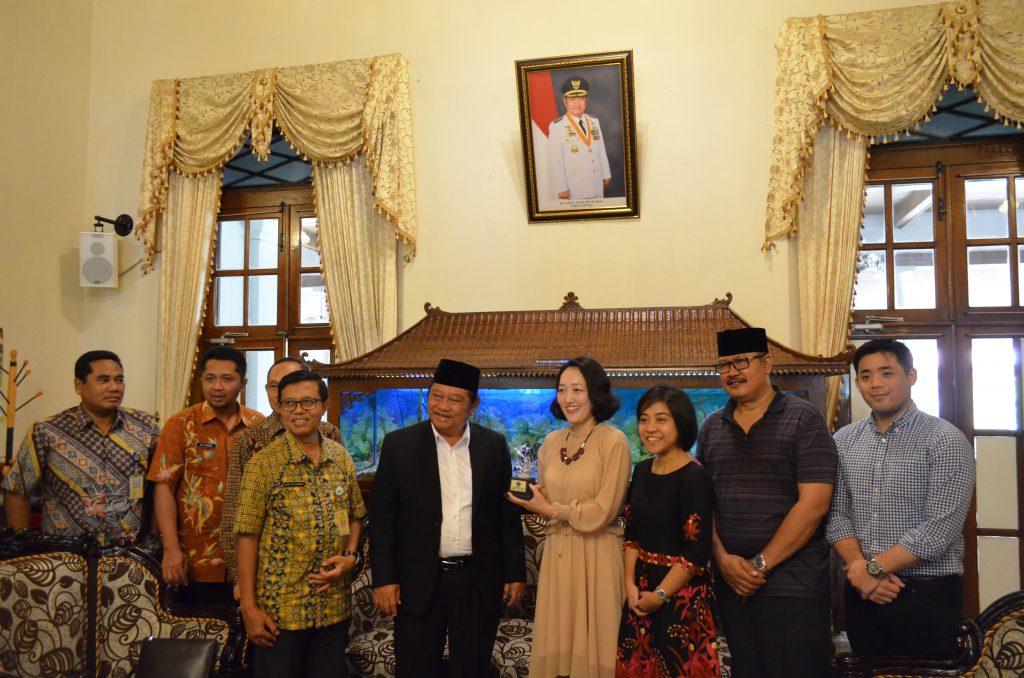 The Secretariat held a meeting with the Regent of Sidoarjo Saiful Ilah, where CityNet Programs Director Youngmin Chang congratulated and thanked the Regent on behalf of the Secretariat on formalising their position as the host of Indonesia National Chapter for the period of 2018-2021.
One of the topics discussed included the result of the Cities Investment Fair held in conjunction with the 2017 CityNet Congress. Sidoarjo has been in contact with the CDIA Program Coordinator Eva Ringhof to work on a project proposal relevant to the needs of Sidoarjo infrastructure development particularly in the water management as part of climate change mitigation effort. CityNet was asked by Sidoarjo to assist in facilitating this collaboration.
Some of the key missions that Regent Saiful Ilah planned following their appointment as the new National Chapter Indonesia host are to improve the cooperation between urban multi-stakeholders locally, nationally, and globally; to encourage the local companies and national level companies to join the network. He encourages CityNet to start the program activities from small cases in the community level and move up to global level.
The Regent stated that as he is currently holding the position of the vice president of the Association of Regencies in Indonesia, he will reach out to more regencies to join and work with CityNet. The Secretariat will provide its support whenever necessary on the outreach effort.
During the visit Sidoarjo showed their several small-scale projects like for Pedestrian Safety and Private Public Partnership. CityNet was taken to several local companies that Sidoarjo has done cooperation with as well as the small and medium enterprises that build the city's economy.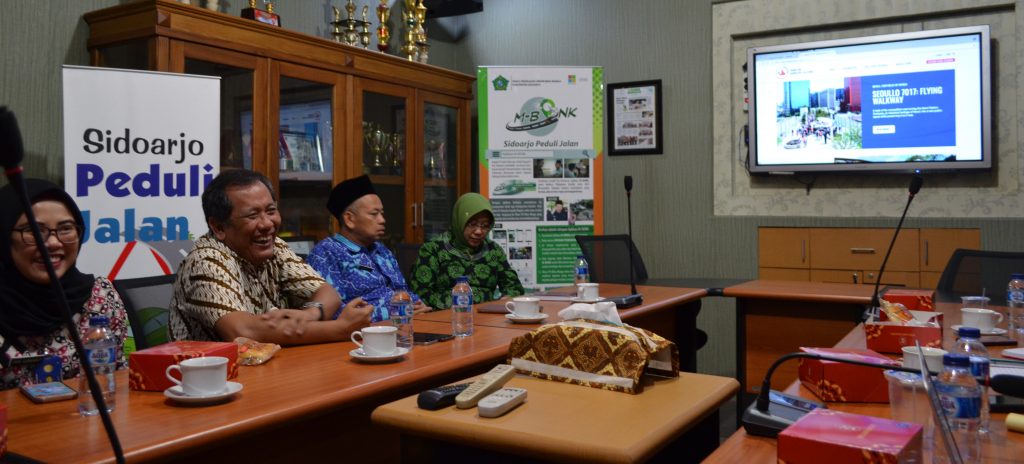 CityNet continued technical discussions on the cooperation with Sidoarjo at the Public Works Office led by Sigit Setyawan who oversees the department. CityNet presented the SDG knowledge platform and suggested that Sidoarjo shares their policies and cases to the network as they have many examples that could be useful to many of the CityNet members such as Urban Farming, Pedestrian Safety, and solutions to flooding. Sigit also spoke on the issues that Sidoarjo is facing and which many of the other Indonesia cities have in common is transportation and street vendors. These are some of the areas CityNet may want to focus on for Indonesia for future works.