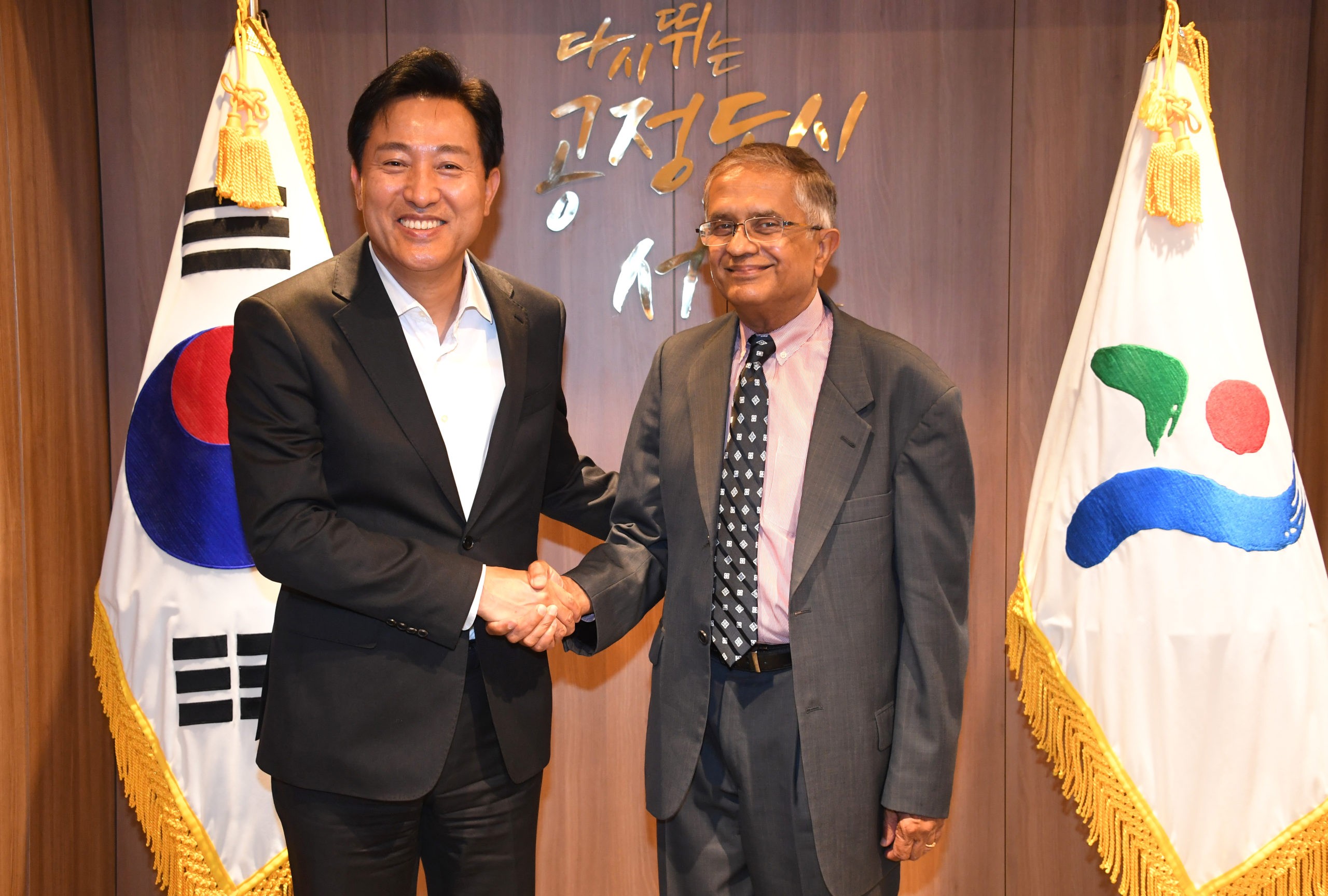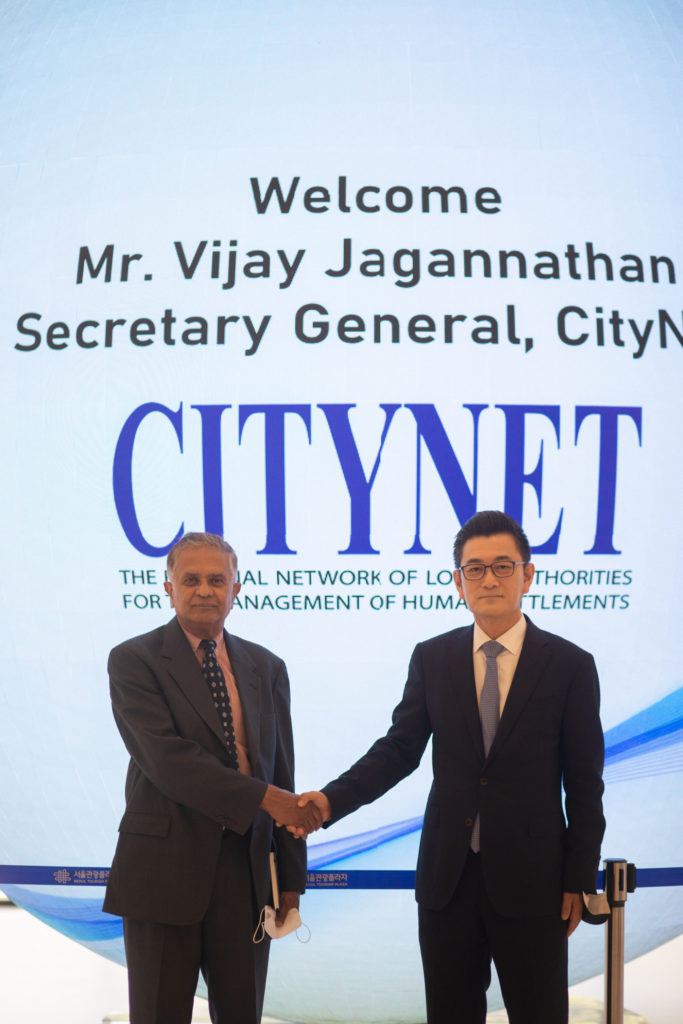 As the pandemic abated, CityNet Secretary General Vijay Jagannathan visited Seoul from June 13-17 to meet with the Secretariat and many Korean CityNet members. It was a long-awaited visit and an extremely productive one. 
On the first day, Mr. Jagannathan met with members of the Secretariat Programs Team to advise them on their plans for the 9th CityNet Congress in September. He also held a Zoom call with DSG Aisa Tobing to discuss matters regarding Indonesian members.
On the second day, Mr. Jagannathan was dispatched to Seoul Tourism Organization along with CEO Jeong-kee Kim to learn about their digital, medical, and sustainable tourism initiatives. The CEO of Seoul Tourism Organization, Mr. Ki Yon Kil remarked that Seoul's attractiveness to foreign tourists boils down to the harmony of its modernity, natural environment, and cultural heritage.
Following that, Mr. Jagannathan hopped over to Seoul City Hall to meet with Mayor Oh Se-hoon and Ms. Ji-ah Paik, Seoul's Ambassador for International Relations. He congratulated the mayor on his recent re-election and the mayor expressed his intention to continue as the President City of CityNet going forward.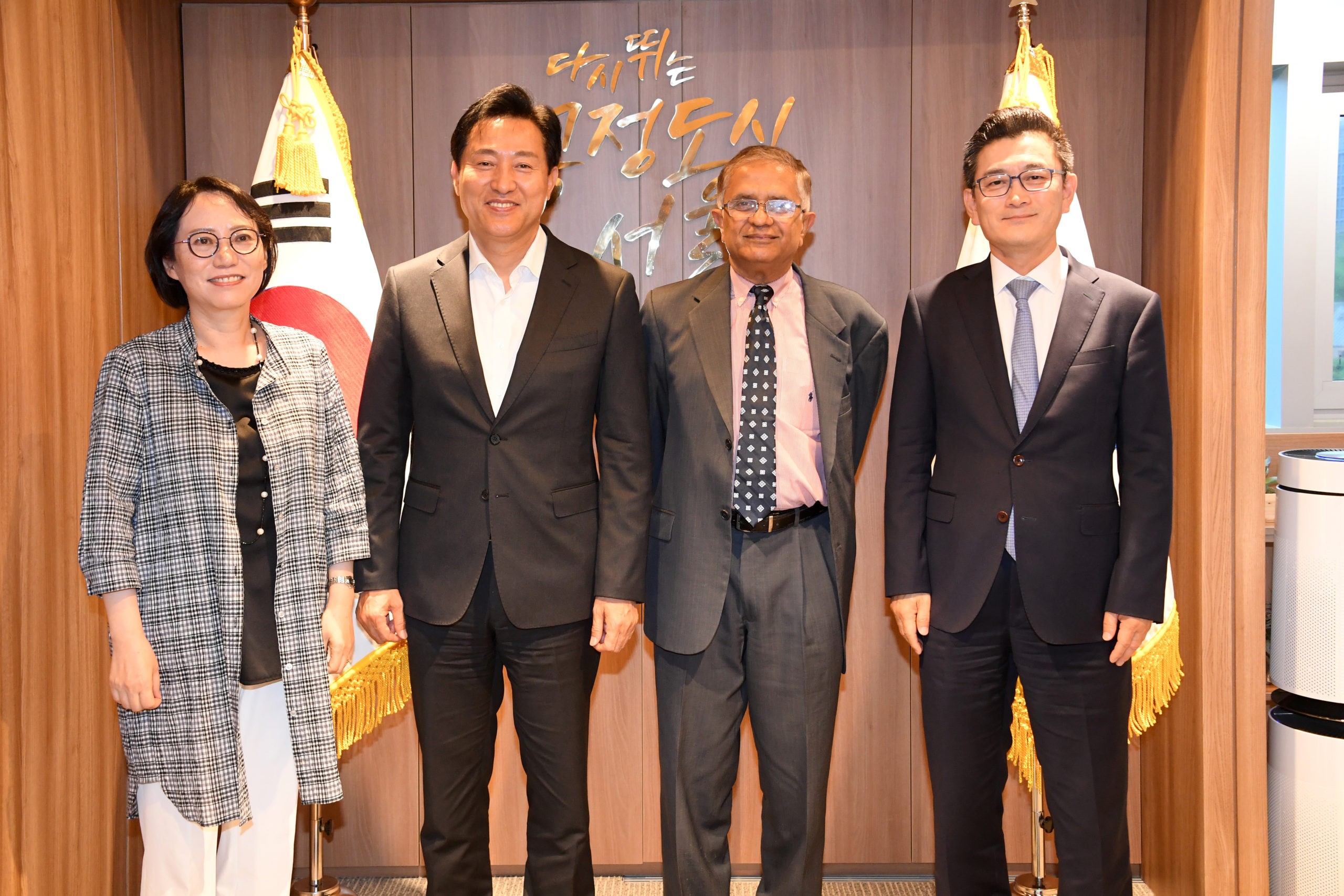 On Wednesday morning, the Secretary General and CityNet CEO visited Seoul Digital Foundation and its President Yosik Kang to explore how to introduce SDF's metaverse and digital twin initiatives to CityNet member cities. Directly afterward, the CityNet team visited Seoul Institute of Technology and its President Simon Lim to see how the two organizations could work together with CityNet sharing data for SIT to utilize as a dependable research institution.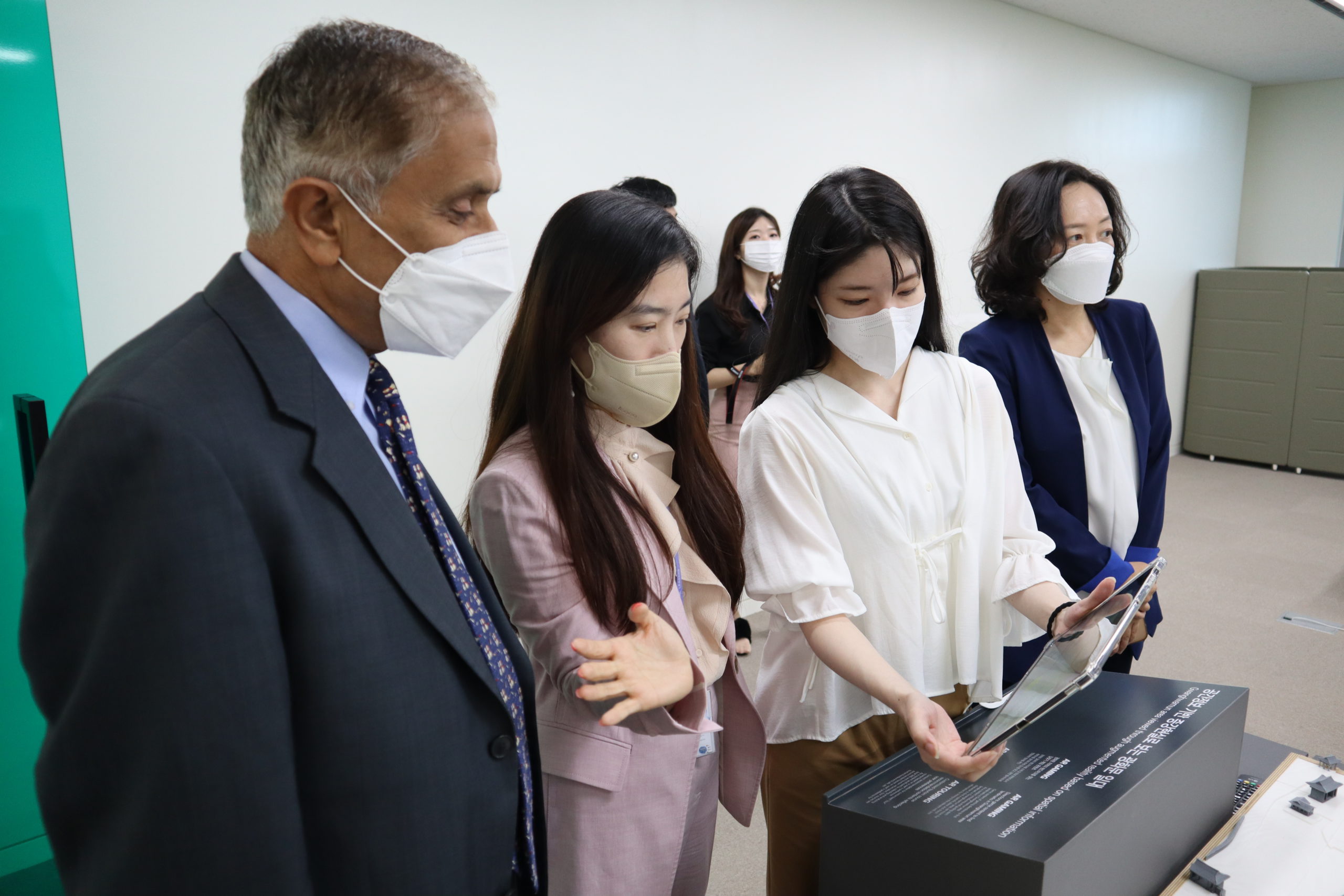 On the next day, Mr. Jagannathan paid a visit to the Green Climate Fund in Songdo, Incheon to meet Dr. Amgad Elmahdi. The Secretary General invited Dr. Elmahdi to the Congress to share the opportunity to apply for the GCF Readiness Program for urban water security projects with the CityNet National Chapters and Clusters. Finally, Mr. Jagannathan stopped by the Seoul National University Siheung Smart Campus to convene with Professor Junseok Hwang. There, Professor Hwang led a rousing talk on the future of cities and civilization as we know it and also repeated his commitment to join the CityNet Congress to welcome everyone into the metaverse.
| | |
| --- | --- |
| | |
On the last day, Vijay held a meeting with Mr. Kendra Hirata, head of CityNet Yokohama Project Office to discuss how to strengthen tripartite collaboration between the City of Yokohama, CYO and the Secretariat. To conclude his visit, Mr. Jagannathan sat down (virtually) with Datuk Seri Mahadi Che Ngah, Mayor of Kuala Lumpur to express their commitment to achieving sustainable development in the region, strengthening ties between Seoul and Kuala Lumpur, and bringing benefits to all CityNet members. 
The Secretariat is thankful for all the hard work the Secretary General put in during his visit and will dearly miss his presence. We look forward to reuniting with him and everyone else at the 9th CityNet Congress in Kuala Lumpur.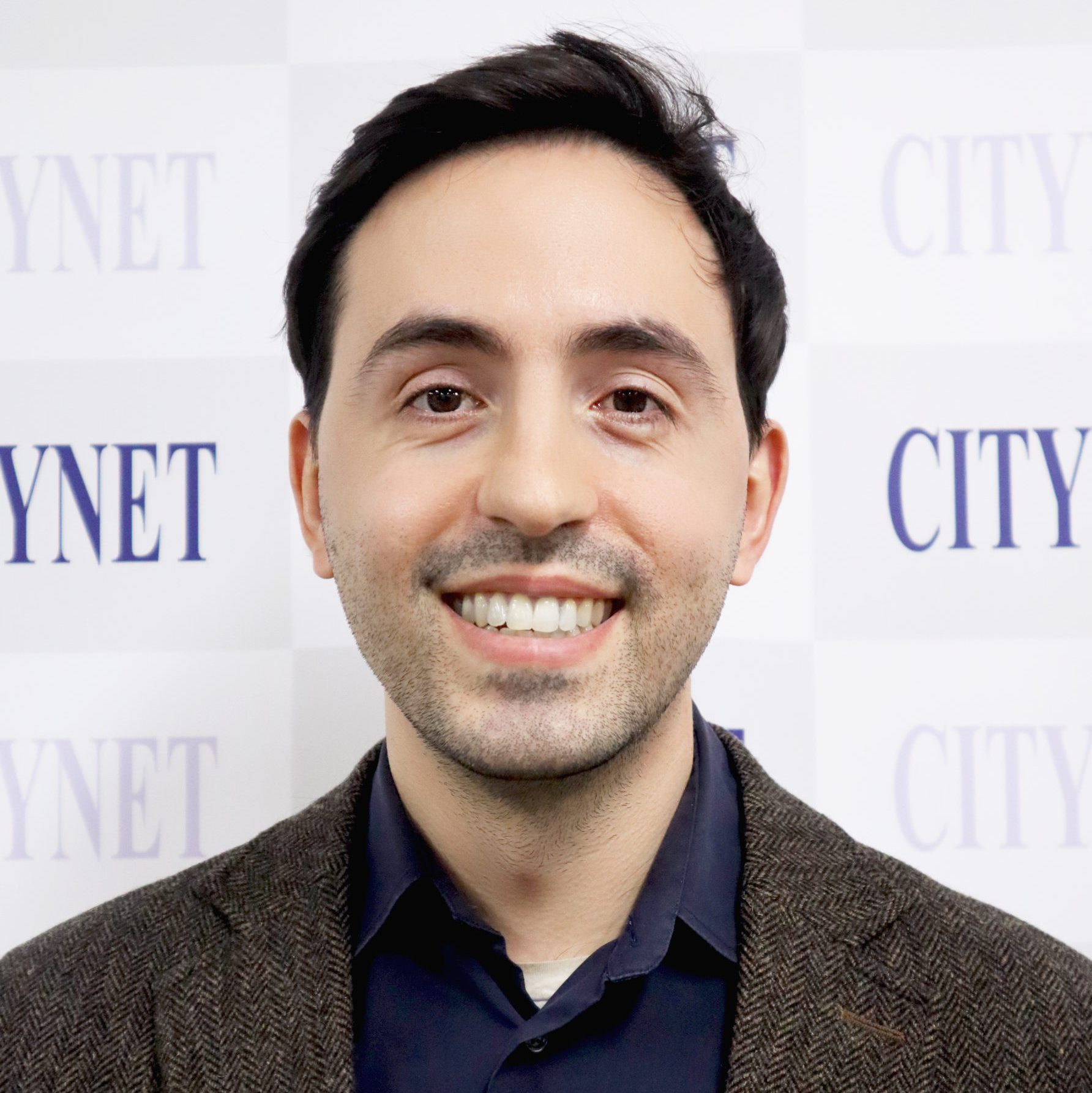 Chris Di Gennaro is a Program Officer at CityNet, where he manages the Urban SDG Knowledge Platform, a joint project with UNESCAP and the Seoul Metropolitan Government. Previously, he worked at ESCAP to organize an urban innovation themed startup competition. Chris holds a Master of Korean Studies from Yonsei University and a Bachelor of Psychology from Vassar College. He is keenly interested in the workings of cities and facilitating sustainable urban development.