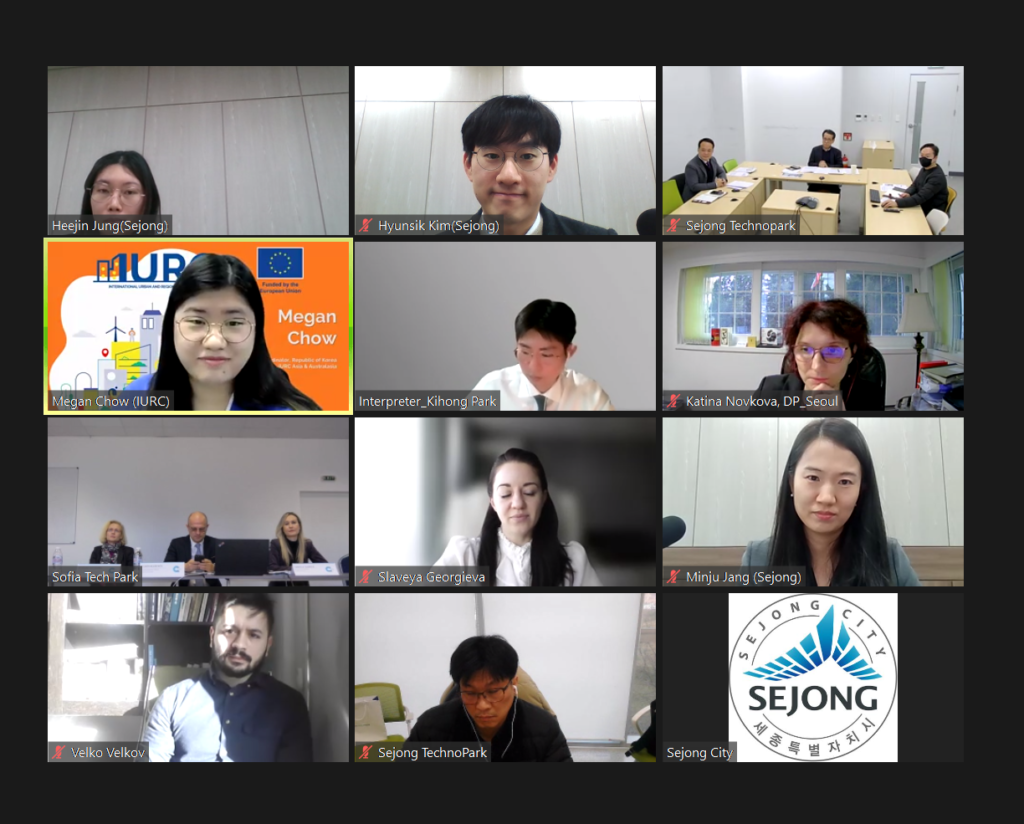 Sejong and Sofia met again on 18 January 2023 to follow up on actions that were discussed during the study visit of Sejong to Sofia from 9-11 November 2022. During the study visit, Sofia introduced Sejong to Sofia Tech Park, and discussion between the Mayor of Sejong and representatives of Sofia Tech Park had sparked interest in potential collaboration between Sejong Technopark and Sofia Tech Park.
Following up on that discussion, Sejong Technopark and Sofia Tech Park met in the new year to learn more about each other and explore particular areas of interest from both sides.
Sofia Tech Park connects companies and researchers and hopes to become a hub of technology by 2030. It aims to provide a sustainable entrepreneurial ecosystem for innovators and researchers and has held over 250 activities to provide learning and exchanging opportunities for companies. Sofia Tech Park even has TechnoMagicLand, a place where children can be introduced to technology from a young age. The Tech Park serves not only as an incubator for start-ups to grow and develop when they are starting out, but also as a research location for more established companies.
Sejong Technopark is an innovation hub for the city, promoting the local economy through industrial advancement and small and medium-sized enterprises development in Sejong and job creation. It reinforces Sejong's focus on smart city and aims to help develop Sejong into more than just the administrative capital of the Republic of Korea, but into a self-sufficient city that leads in technology and smart city integration, including autonomous vehicles, biohealth, AI/blockchain field, smart waste management, and more.
During the meeting, the two Tech Parks found a lot of similar areas of focus and also many common interests. However, two that stood out with high potential for future cooperation were biotech and health, and high performance computing and simulation of big data. Mr. Todor Mladenov from Sofia Tech Park suggested that cooperation in the biotech and health sector may be possible given that Korea is one of the world's most well-known producers of cosmetics, skincare, and foodstuffs, while Bulgaria is one of the world's largest producers of herbs and plants that are used in medicine. He also noted that high performance computing and simulation of big data could benefit both cities' progress in smart city and autonomous driving. Sejong Technopark agreed on both of these points and the two organizations confirmed that they would hold further meetings to discuss each topic in depth.
This cooperation between Sofia Tech Park and Sejong Technopark branches out from the IURC project and is an independent area of cooperation initiated by the cities. However, through the IURC programme, CityNet will continue to support the partnership developing between these two cities.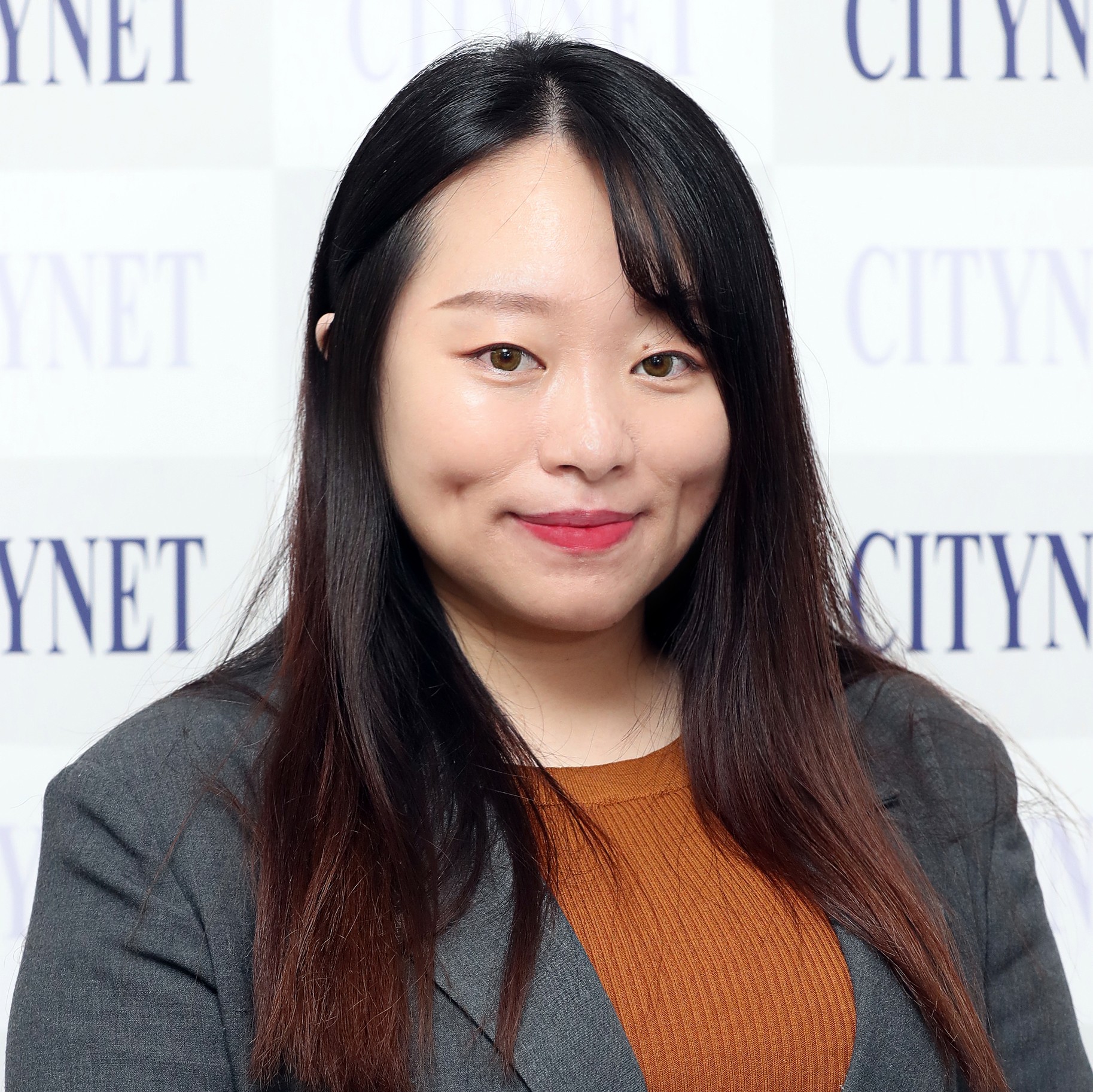 Hui Qian is a Senior Program Officer at CityNet, where she manages outreach and CityNet Services. Prior to joining CityNet, she worked at ICLEI East Asia Secretariat, with a focus on city-scale research and projects. Hui has a background of Sustainability Science and Greenhouse Gas Emissions Inventory Compilation. She obtained a Master of Science in International Cooperation Policy from Ritsumeikan Asia Pacific University (Japan) and a Master of Engineering in International Material Flow Management from Hochschule Trier (Germany). She is experienced in working under multicultural environment with multidisciplinary cooperation.