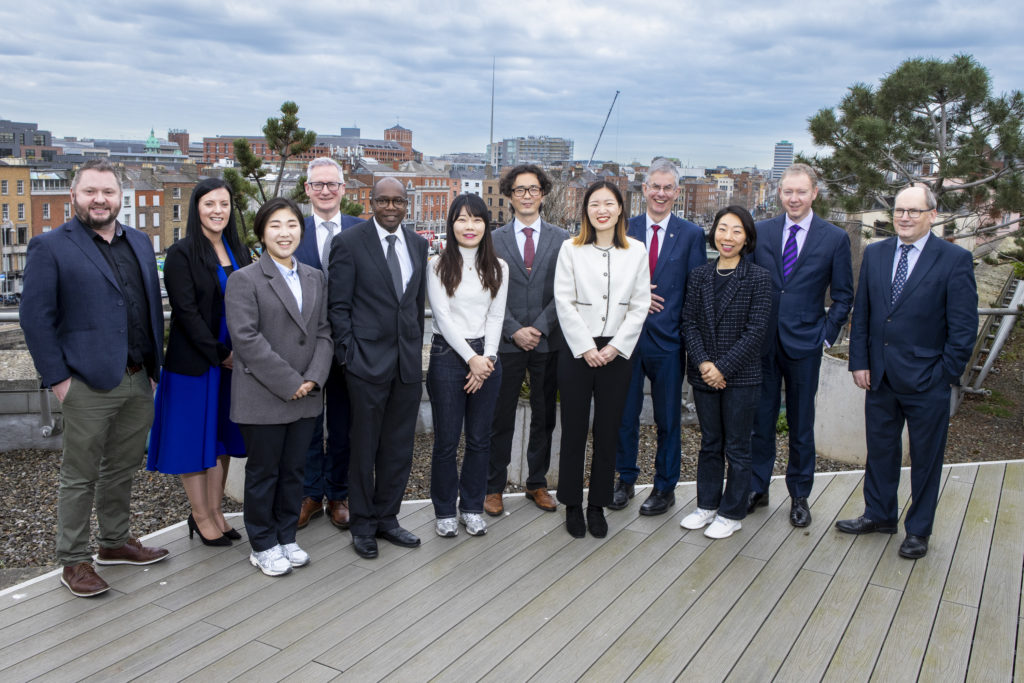 Seoul and Dublin conducted the second study visit in Dublin on 6-10 February this year through the IURC programme (International Urban and Regional Cooperation) sponsored by European Union. Since it was a reciprocal visit, Seoul and Dublin delegates were able to refine the ideas for the future activity plans that were initially drafted during the last visit in Busan.
Seoul Metropolitan Government and Dublin City Council kicked off their second study visit with IURC opening session in Dublin. To greet delegation from Seoul Metropolitan Government, Mr. John Flanagan, Assistant Chief Executive of Dublin City Council delivered a welcoming remark. Followed by this, Dublin delegates shared their Urban Development Plan focusing on cultural heritage protection and achieving livable neighborhood. After a bike tour around the city and a short visit to JCDecaux Ireland to learn about the private-public partnership on public bike operation, the delegation ended the first day of study visit with Letter of Intent Signing Ceremony at the Lord Mayor's Mansion. This Letter of Intent will consolidate the cooperation of both cities in the topic of Urban Greening on Nature Based Solutions and Promotion of Active Travel Mode.
| | |
| --- | --- |
| | |
The delegation continued their study visit by visiting Grangegorman Development Agency where the presentation on redevelopment of the Grangegorman Urban Quarter was delivered by Mr. Conor Sreenan, Director of Strategy & Design at Grangegorman Development Agency. After the brief presentation, Seoul delegates visited Capel Street which is the longest Traffic Free Street in Dublin and learned how this street improved the quality of living. The second day of the study visit was ended with an exciting tree planting at the Wolfe Tone Square and a visit to Dublin Bay UNESCO Biosphere to learn about Biodiversity Strategy of the city.
| | |
| --- | --- |
| | |
On the last day of the study visit, Seoul and Dublin discussed their next step for the future cooperation focusing on Urban Greening and Walkable City. Since both cities are interested in achieving Circular Economy and promoting Active Travel Mode, they established potential pilot project ideas on conducting Upcycled & Recycled Bicycle Project, Walk & Bicycle Festival, City Greening and Technical Exchange on TOPIS.
During the visit to Dublin, both cities shared ambitious visions about next steps and strengthened the relationship between cities. Based on the urban cooperation action plans discussed this time, Seoul and Dublin will continue the bilateral meetings and implement the pilot actions throughout this year.