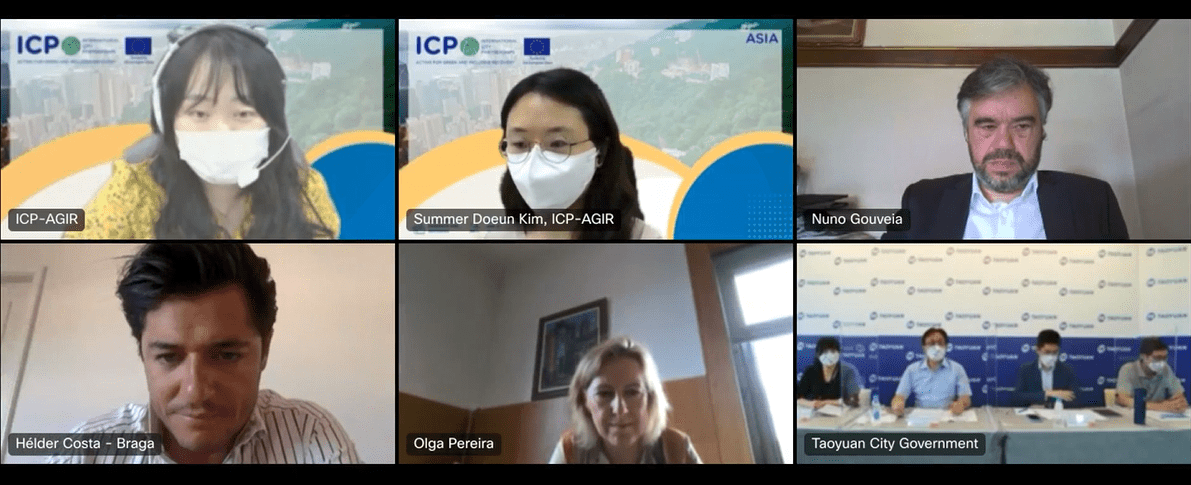 To close off the month of June, Braga and Taoyuan met to discuss both cities' innovative projects in the field of green transportation. Braga shared the city's micro-mobility platform that supports green and active mobility. Taoyuan shared about the process and the outcomes of utilizing Big Data to determine the city's decisions regarding existing free buses.
| | |
| --- | --- |
| | |
Taoyuan shared about the free bus transformation planning utilizing Big Data. During the previous bilateral meeting, the city shared about the Happy Bus, a demand-driven bus service in rural areas. For this bilateral meeting, Taoyuan chose to share about how they have been working on transforming Taoyuan's transportation into more efficient, sustainable methods. The example they shared on this time was regarding free buses. The city abolished inefficient courses and transformed the high-performing routes into city buses to increase the efficiency and maximize the use of public resources. With the support of Big Data, evaluation of bus routes was able to be conducted to determine whether routes should be consolidated, shortened, abolished, or adjusted. Through this project, Taoyuan will continue to gain insight and improve transportation efficiency while increasing customer satisfaction simultaneously.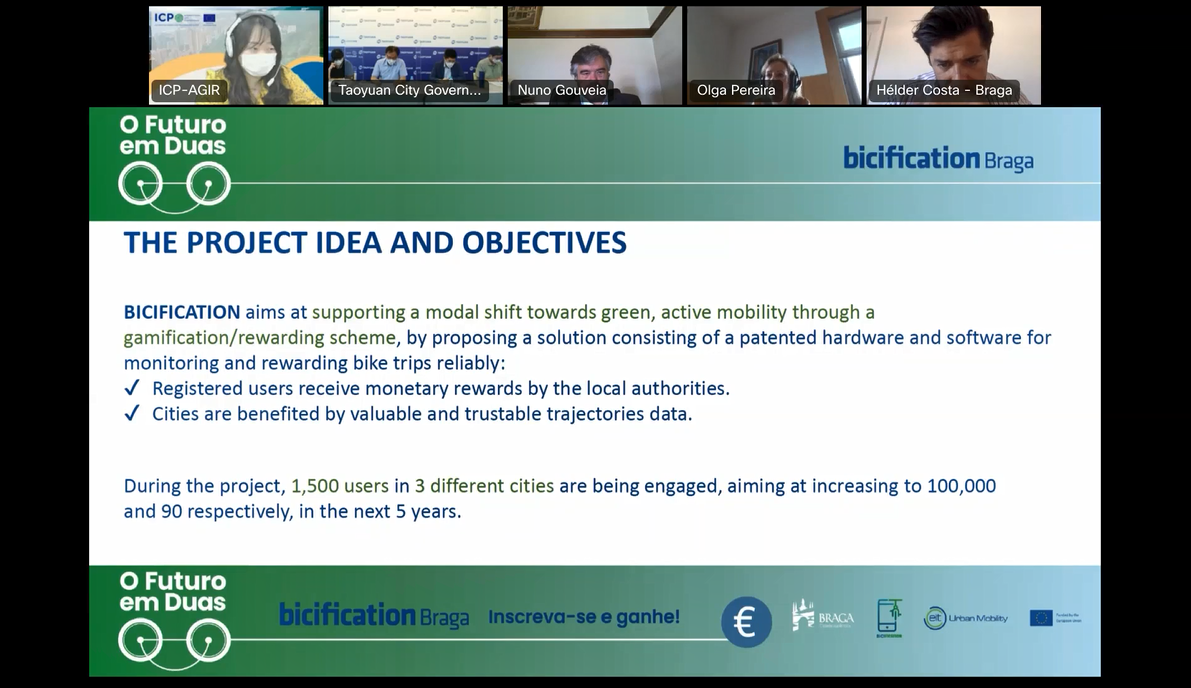 Braga shared the details about their micro-mobility platform, "Bicification." The platform supports the shift towards green, active mobility, by using a reward system that encourages users to use more bicycles and benefit from the incentive system. Through this platform, Braga also would like to seek and achieve integration between bus and soft modes such as cycling. This can help to tackle car dependency in the city. With the help of private stakeholders, such as local shop owners and public transportation companies, Braga is closer to achieving lower car dependency by developing a cycling culture.
Braga and Taoyuan will continue exchanging knowledge and best practices on the field of Green Transportation. It is expected that the study visits in October and November will be a chance for both cities to explore transportation systems and platforms in person.