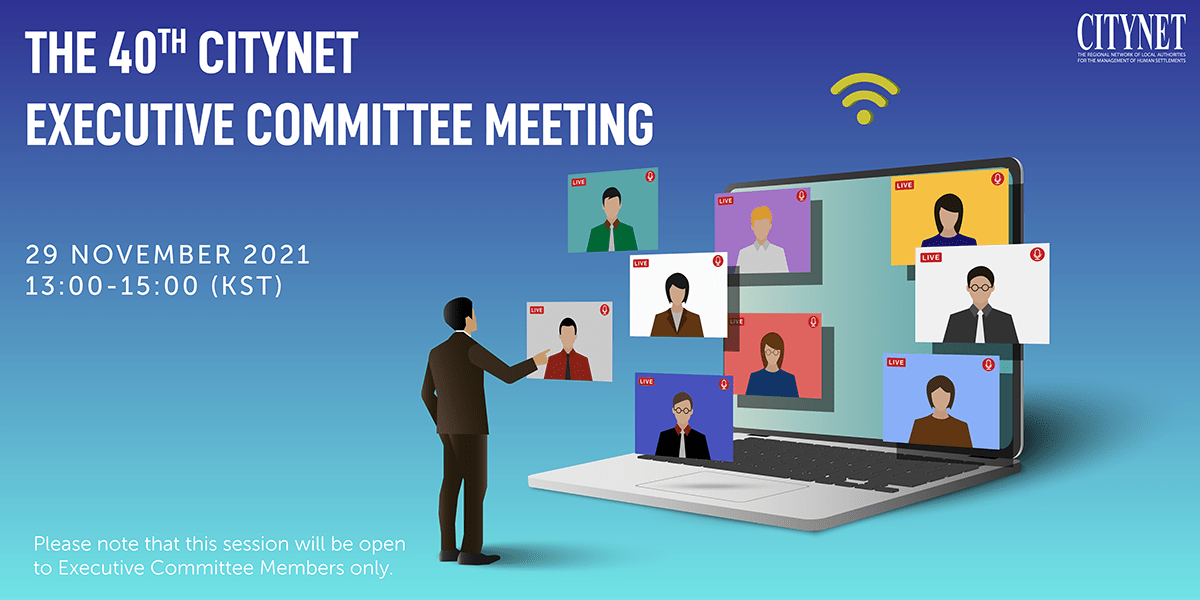 The agenda papers are available HERE.
The virtual background is available HERE.
CityNet Executive Committee consists of the President, President Emeritus, two Vice-Presidents, and nine members. The Executive Committee formulates the Biennial Work Program for the Network in accordance with the Medium-Term Plan, approves new members, and sets policy guidelines for the Secretariat.
For more information, please contact Program Officer Ms. Danbee Lee at danbee@citynet-ap.org.