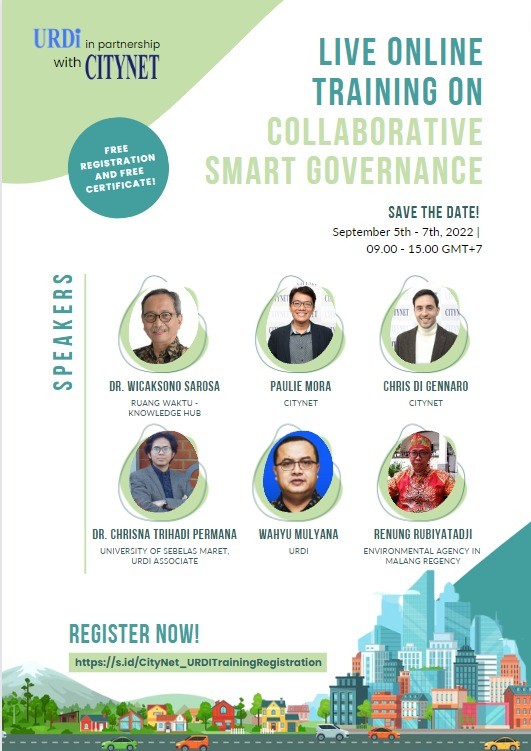 CityNet and Urban and Regional Development Institute (URDI) encourage you and your colleagues to participate in the Live Online Training on Collaborative Smart Governance on 5-7 September 2022.
The three-day online program aims to give insights and tools on collaborative smart governance from the perspectives of developing cities with a focus on climate resilience. Learn how cities utilize tools to address climate risks and how stakeholders contribute to decision-making to improve local climate policies and actions.
The training will introduce the Actor Relational Approach Method to developing smart governance and feature best practice exchanges.
Grab this opportunity and enjoin your colleagues to participate. A certificate will be given to those who will complete the requirements.
Register here https://s.id/CityNet_URDITrainingRegistration. For other information, you can download the program briefer here.
The first deadline for registration is 30 August 2022.