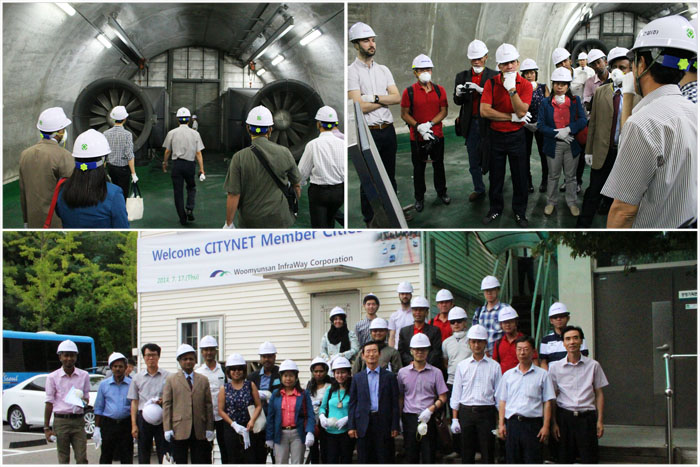 CityNet and CDIA spent a week coaching seven cities in the identification of different funding sources for their urban infrastructure projects. Senior City Officials from the Philippines, Indonesia, Vietnam, Sri Lanka, Bangladesh, and Mongolia arrived in Seoul to learn how city governments can diversify their financing streams and better respond to the growing demand for urban infrastructure. Joy Bailey of CDIA, Sasank Vemuri of CDIA/GIZ, and Julie Ann Chua of Asian Development Bank flew exclusively to Seoul to deliver the material.
In addition to group exercises, simulations and discussions, participants enjoyed the opportunity to present prospective infrastructure projects to a panel of experts – including representatives from ADB, GIZ and the Korea Transport Institute – and receive advice on how to make their proposals more attractive to financiers.
This short course was immediately followed by a Training of Trainers (TOT) program, a two-day course designed to give target countries a critical mass of trainers with the basic knowledge, skills and experience to provide guidance on urban infrastructure financing to other CityNet Member Cities.
During the workshop, participants also had a chance to visit Woomyunsan tunnel and gain insights about Seoul Transport Operation and Information Service.
A City Budget Officer from Muntinlupa, Philippines, Lualhati Morales, said that attending the workshop has given her a deep appreciation of the different financing products available. "It gives us a very clear knowledge on the criteria of the readiness of our city to the financing options. We also learn the different financing options open to the city which we have never learnt before" she added.
CityNet and CDIA are already in discussions about backstopping localized versions of this workshop in Vietnam.