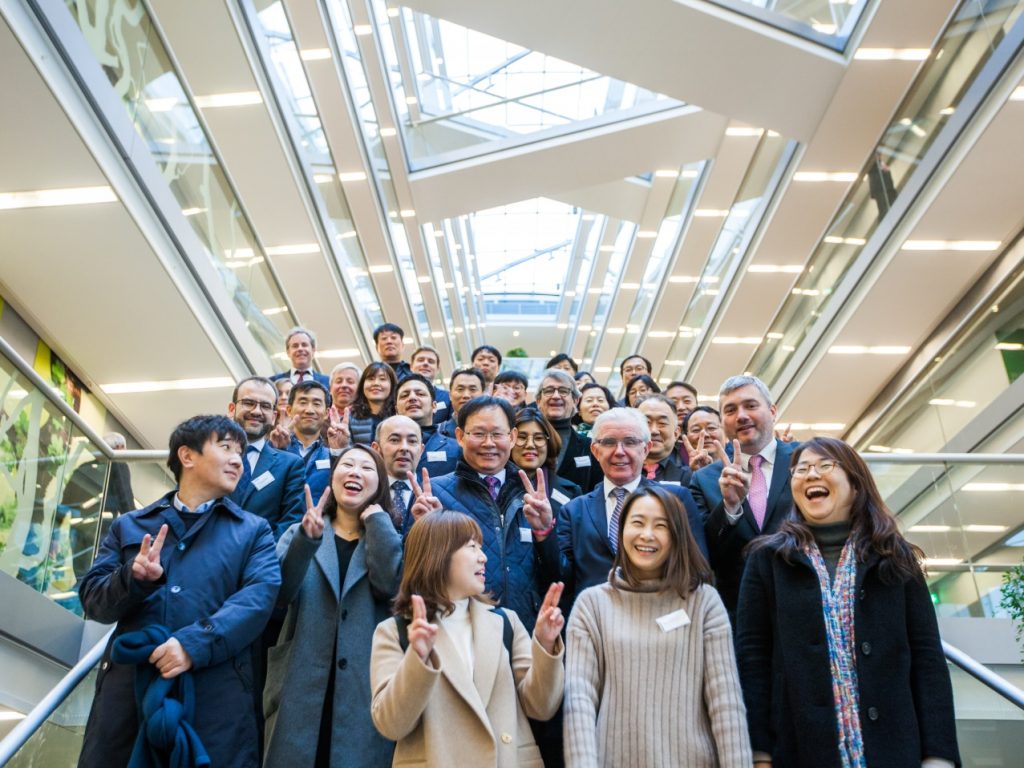 The EU-funded World Cities Project facilitates city-to-city (C2C) cooperation on sustainable urban development between four Korean and four European cities. Each city has partnered with another one to exchange knowledge and identify potential areas of cooperation on topics such as
Climate Change (low-carbon, green energy, resilience);
Urban Regeneration (cultural heritage, green spaces, affordable housing);
Smart City (mobility, ICT, safety, urban lighting green technology and IoT); and
Sustainable Mobility;
Urban Economy (innovation, clusters, start-ups, living labs).
The city pairs Busan/Barcelona, Gwangju/Tampere, Seoul/Eindhoven and Suwon/Scotland Europa met in Copenhagen to share the latest updates on their exchange in order to further develop their cooperation. The meeting took place on 27 November 2017 and was a follow-up to the visit of EU cities to Korea in March 2017. The meeting in Copenhagen included site visits on sustainable urban development such as State of Green, BLOXHUB as well as Copenhagen's major development areas Ørestad and Nordhavn.
The Korean city delegations continued their visit to Eindhoven, Glasgow, Edinburgh, Dundee, Barcelona and Tampere to follow-up prior talks on cooperation initiatives with their EU partner cities from 28 November to 1 December 2017.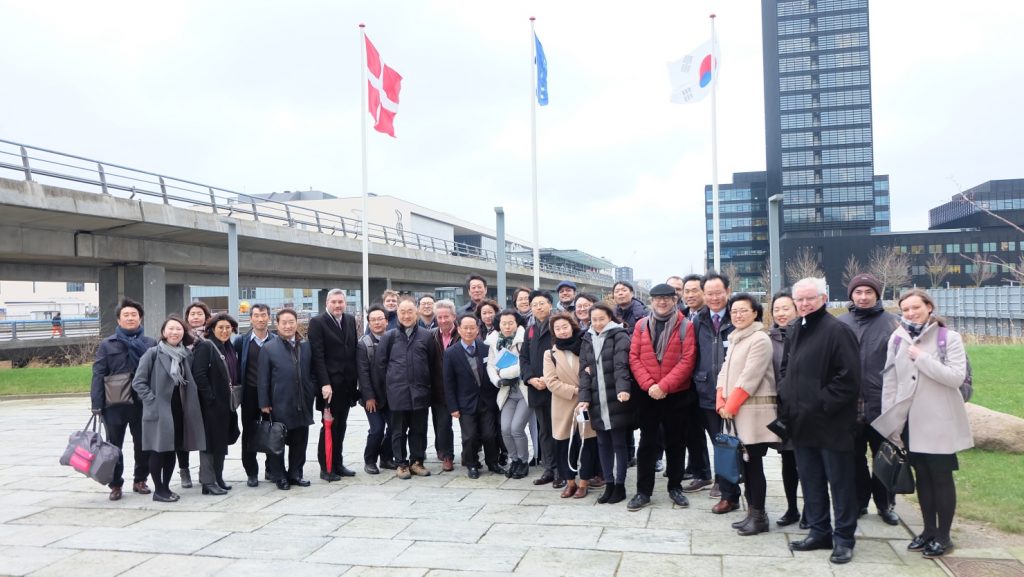 CityNet is coordinating the project in Korea. Three of the four participating Korean cities are full members of CityNet. The project lead is Ramboll – a global engineering consultancy headquartered in Copenhagen. The World Cities Project – supported by the European Parliament – promotes C2C initiatives and sharing of best practices in sustainable urbanization between cities of the EU and cities in other countries. Dr. Ronald Hall, Principal Advisor for International Relations at the EU Directorate General for Regional and Urban Policy in Brussels, underlined that the program offers a unique opportunity to the four Korean and European cities to be part of a large network of 32 cities in the EU as well as in Australia, South Africa, Indonesia and Vietnam, which are the other country partners for the EU for the World Cities project.
The next conference of the World Cities Project is planned to be held in Korea in April 2018. The conference will conclude the World Cities Project. However, participating cities will continue their cooperation and CityNet is going to provide full support to facilitate this process, helping cities to jointly develop solutions for urban challenges around the globe.
Contact: Felix Kalkowsky, programs1@citynet-ap.org, +82-2-723-0632
Further information about participating cities and areas of cooperation: www.world-cities.eu